Brown Bag Series: Accessibility from A to Z
Date:
Thursday, May 14, 2015 - 12:30pm
Brown Bag Series: Accessibility A to Z 
Every Thursday from 12:30-1:30pm
This week, Thursday, May 14th, Lawsuit Prevention for New Construction and Renovations on Existing Construction presented by Attorney Jonathan T. Rodriguez, Sedgwick LLP
-You are NOT Grandfather
-What Types of Structures Are Subject to Disability Laws?
-What Laws and Standards Apply?
-Who Has Authority To Enforce?
-Best Practices to Avoid Litigation – or if sued – To Mitigate Damages
-Case Studies
Biography: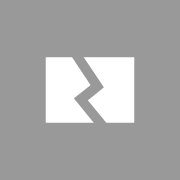 Jonathan T. Rodriguez is a partner with Sedgwick LLP's San Francisco office and is a member of the Construction Practices Group.  He represents building owners and businesses in all aspects of accessibility issues for both existing and new construction, and has defended clients in both state and federal court on a variety of accessibility claims.  He also specializes in complex construction claims and dispute resolution, including payment and performance disputes, impact and extra work claims, and lien and bond claims. He also drafts and negotiates contracts and other construction documentation to ensure proper risk and benefit allocation. He has successfully represented his clients during all phases of a construction project and in all forums, including mediation, arbitration and trial.  When away from the office, he enjoys taking hikes on Bay Area trails with his wife, seven-year-old son and dog.
Brown Bag Series is ongoing. There will be multiple sessions on a variety of topics. Please submit your suggested topics and questions to richard.halloran@sfgov.org
No registration required. Bring your own lunch.
For more information contact:
Rick Halloran, 415-558-6110, richard.halloran@sfgov.org
Betty Lee, 415-558-6117, bettywaiching@sfgov.org